Maj.Map's Quake2 Map Page


Hey Welcome to my Quake2 Maps page. I will be posting my maps here, which have some of the newest, strangest ideas I could think of to put in a map. A few of them don't look to great, but they are VERY fun to play!! Just scroll on down to grab my maps. And don't forget to e-mail me after you try them out!!
Just a quick note.. I'm no longer making maps, I just dont have the time. So this site is closed.. Thank You.
---
Quake2 Maps
[Updated on: 7/11/2000]

---
What the F*CK! for Quake2 DM
[Download -- Read Text File]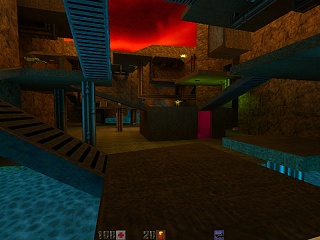 Well this was my third attempt at making a map. And the only map so far that was worth releasing. It is a very enteresting and fast-paced map, with as you can see from the screenshots it has tons of platfrms and other weird, unusual stuff that most authors wouldn't ever think of putting in there maps!! Best for 4 or more players, but works good for 1 on 1.
What the F*CK! ][ for Quake2 DM
[Download -- Read Text File]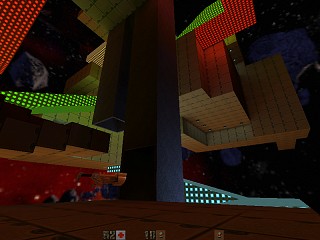 My second released map, and so far my best!! Talk about crazy, this is just that!! This has to be some of most intense Deathmatch action you can find anywhere!! Hell it doesn't look as good as most maps available today, but it beats them hands down in the FUN department!! And to keep with the series, this map features some weird stuff... like air-lifts, water-lifts, and a very weird layout!! This map is best for 2 to 6 players, it's a little crowded with 8 or more.
What the F*CK! ]|[ for Quake2 DM
[Download -- Read Text File]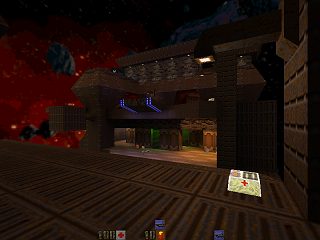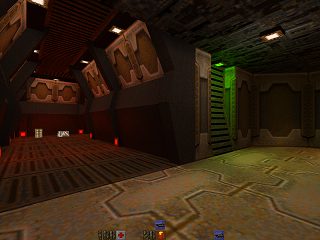 WOW!! Here it is the masterpiece that Shadowdane and I made!! I still can't believe it turned out this good, anyway! This is the third and last map in the WTF series And absolutly the best one yet. This is good for 2 - 6 players, just start downloading you wont regret it!!!!! If u want more info check Shadowdane's page...
PEACE!
---